Well we officially survived our first business trip and boy was it a whirl wind (literally). We battled torrential downpours and mile high winds as we navigated the streets of New York City, and it was oh so worth it. We saw tons of product, perused high end antique shops and drank great wine (I mean what's a business trip without some fine dining?) We started our trip with a delayed flight but once we arrived in the city we were re-energized. Our hotel was adorable. We stayed at a RoomMate hotel which was absolutely perfect for what we needed, which was a central location and not a lot of space since we were only there six hours a night.
Our main goal for this trip was to see product, product, product...and we did. Being located in Saint Louis can be tricky when it comes to specifying luxury products but not having access to see the merchandise in person. This trip reassured us of the quality of the product we recommend to our clients, which is important when there is not easy access locally. To name a few we visited B&B Italia, Holly Hunt, Fort Street Studio and Knoll.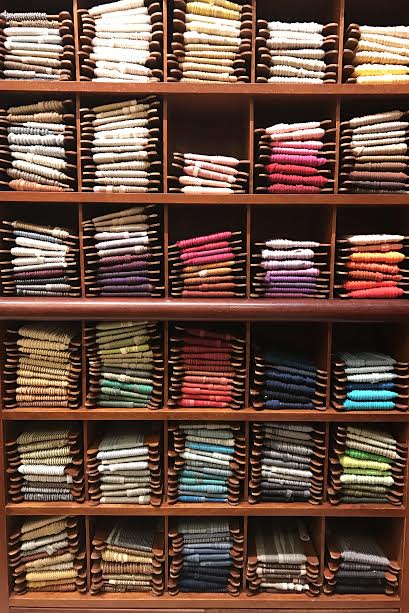 We just happened to be in town during restaurant week so we had some fabulous meals at some of the greatest restaurants in town. If any of you are planning a trip to NYC in the future be sure to check out Balthazar, Lavo, The Gander and The East Pole. In terms of design, The Gander takes first prize for being the most well designed restaurant we had the pleasure to dine in. Oh, and I can't forget Laduree for the best espresso macchiato of my life and delicious lavender macaroons.
I think Maria and I can both agree that the highlight of our trip was checking out the Interior Design exhibit at the MOMA just hours before our plane home took off. We felt it was an absolute necessary to squeeze it in while we were in town and it was well worth the rush to the airport. NYC is amazing... and maybe someday (just maybe) we will be able to expand our business and open up a second location. :)